Custom Restaurant Website Design
Your restaurant website needs to engage visitors and convert them into real customers, the same way you do when a visitors walks in the door.
Online menu viewing and online ordering capabilities.

Show off positive reviews & encourage more reviews.

Offer online specials to increase customer conversions.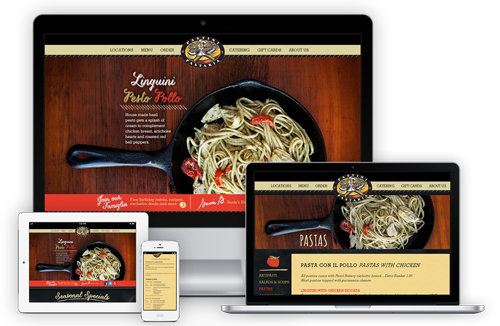 Your Restaurant Website Should be Working For You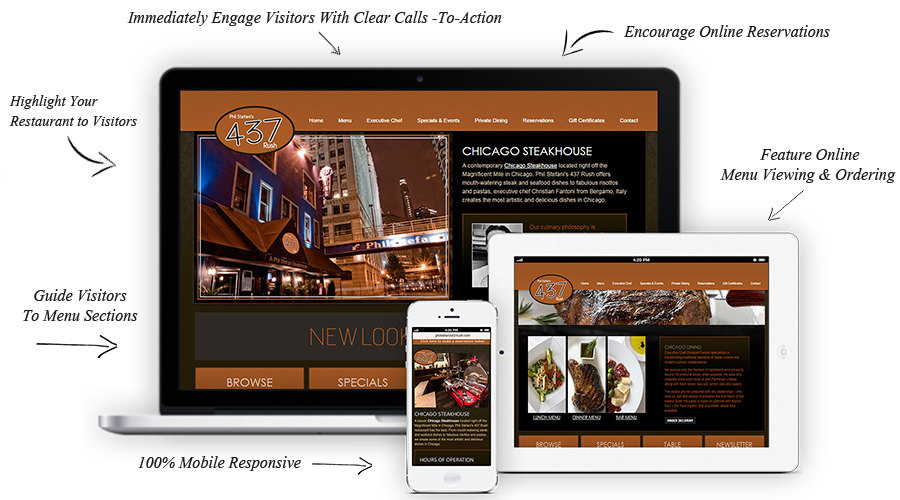 Restaurant Website Design That Generates Business
Click below to get started, or call (888) 693 – 5965
We Build Successful Partnerships
[layerslider id="4″]
Contact Aginto Solutions
You'll be glad you did.
Fill out the form below to contact us and one of our representatives will contact you soon.
You can also reach us by phone using our toll-free number below.
[contact-form-7 id="7113″ title="Contact form 1″]

A Successful
Restaurant Website Design:
Generates More Business & Revenue
The most important goal for any restaurant website is that it is designed and developed to drive actual business. While there are many elements that go into attracting business through a restaurant website, some of the most important include an engaging, predominantly placed phone number, maps and directions to your location, and professional photo galleries of your online menu or products.
Is 100% Mobile & Tablet Responsive.
Potential customers spend less time searching their cabinets for your latest menu, and now expect to be able to view your menu right at their fingertips. Our restuarant websites are always 100% responsive designs, allowing online visitors to browse through your menu from their laptops, tablets, and even mobile phones no matter where they are. Encourage visitors to leave online reviews right from their phones while still sitting in your restaurant!
Showcases Your Restaurant Reviews
Now more than ever, consumers turn to online reviews prior to making a buying decision. This is even more present in the restaurant industry. Your restaurant website should showcase your positive customer reviews, and give visitors a unique look into what they can expect from your restaurant. Also, include quick and easy ways for new customers to share their own experiences, along with the ability to share them on social media outlets like Facebook and Instagram.
Encourages Social Interaction
Social media has taken the world by storm. Encouraging your visitors to mention and recommend your restaurant on social media outlets like Facebook and Twitter are big advantages that can make the difference between a potential customer visiting your competitors location, or deciding to visit your restaurant. Your restaurant website will encourage your visitors to share their experiences and favorite menu items, directly from your website.
Offers Online Ordering
Adding online ordering capabilities to your website lets your customers place orders however, and from wherever they want. Your potential visitors can order from their computer, tablets, and and even mobile phones. Making ordering more convenient for your customer, will equal more orders and more revenue for your restaurant. Entice potential visitors to place an order at the exact moment that they are searching to buy, rather than allowing them to leave and browse other options and competitors. You can even allow delivery charges with your online orders, creating a new revenue stream.
Encourages Visitors to Act
Your restaurant website needs a strong call to action. It needs to encourage visitors to act by placing an order, calling your location, or even make a reservation. Our team will work with you to highlight the best aspects of your restaurant, encouraging potential visitors to take action at the exact moment that they are most ready to buy. Contact Aginto Solutions today to setup a free consultation regarding your restaurant website design.