eCommerce
Website Design
By partnering with our team of design & marketing experts, we position our client-partners for online eCommerce success. From selling products, to taking payments for a service, our team develops professional eCommerce websites that are perfect for your business.
Online stores that convert visitors in sales.

Integrate and spread the word with social media.

Sell to customers on any device with a responsive design.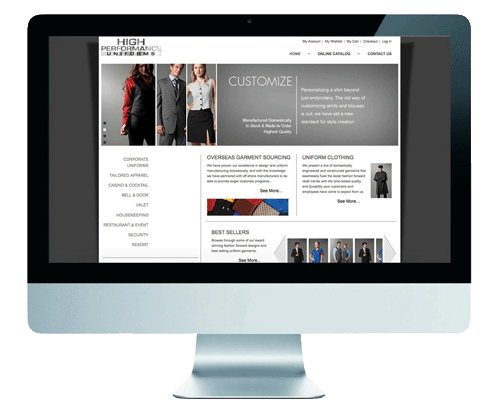 Take Your Online Business to the Next Level
Engage Customers From Anywhere
Having a solid eCommerce platform is the foundation of your online business, and we understand the importance of utilizing the latest technology to increase your profitability. Our eCommerce website designs offer the best features and functionality while being completely customizable to your brand. Our team can discuss your custom functionality needs and tailor a solution that matches your eCommerce goals.
When it comes to developing an eCommerce website, you need a partner that is experienced and focused on providing companies the best in professional e-Commerce web design solutions. With a team of experts all under one roof, our goal is to fulfill all of the design, development and search marketing services you need to be successful online.
At Aginto Solutions, we work closely with our client-partners to understand their online business goals. This approach enables us to develop the right strategies that will effectively drive your business on the web. Whether it's branding a new website design, eCommerce web development, or marketing your business aggressively, we're creating some of the best brands on the web, and we can do the same for you.
Request a Free Quote
[contact-form-7 id="7128″ title="Contact Form Standard"]