Partner with Google Adwords Certified Experts
Click below to get started, or call (888) 693 – 5965
Our Pay-Per-Click Results
We are the PPC marketing experts you can trust. We pride ourselves on building long-term client relationships, and we have experience building accounts from the ground up as well as auditing existing accounts and optimizing them to better convert visitors into customers. Our team develops and executes a strategy that will deliver the right message to the right user at the right time. Here are a few of our recent Pay Per Click campaign results.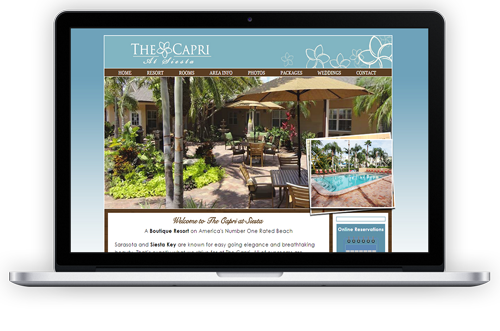 The Capri at Siesta – Siesta Key, Florida
We utilized a blend of SEO and Pay per click in order to target national consumers actively searching for very specific vacation hotel and resort in a highly competitive local market.
85% increase in qualified website traffic.

Elevated new booking conversions by 28%.

Page 1 results for 45 non-branded keywords.
Gulf Coast Screens – St. Pete, Florida
Gulf Coast Screens is one of the Southwest Florida's premier retractable and motorized screen companies. Aginto Solutions was tasked with improving their Google Adwords campaigns to increase the return on their advertising spend.
Optimized website to increase conversion rates.

280% increase in overall website traffic.

Increased the return on ad spend by 370%.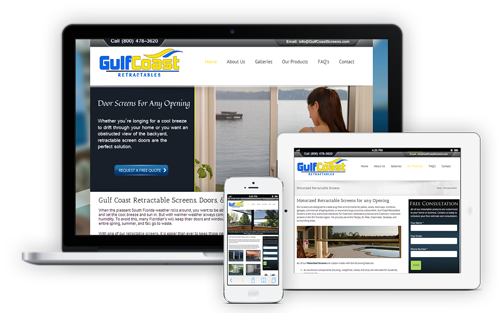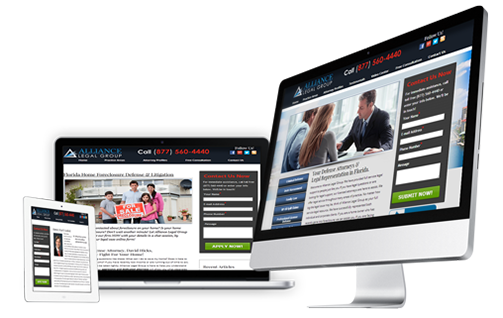 Alliance Legal Group – 8 Florida Locations
Alliance Legal Group is a foreclosure defense attorney in the highly competitive South Florida region. Aginto Solutions implemented and manages pay per click advertising campaign to increase qualified traffic, and improve conversion rates for new potential client consultations.
450% increase in qualified website traffic.

Increased consultation appointments by 225%.

Reduced the cost per acquisition by 38%.


Partner with Google Adwords Certified Experts
Click below to get started, or call (888) 693 – 5965
We Build Successful Partnerships
[layerslider id="4″]
Contact Aginto Solutions
You'll be glad you did.
Fill out the form below to contact us and one of our representatives will contact you soon.
You can also reach us by phone using our toll-free number below.
[contact-form-7 id="7113″ title="Contact form 1″]

Get Real Results With
Pay-Per-Click Marketing
Maximize Your Return on Investment
With PPC marketing, you are only paying when an ad is clicked, making it's easy to manage costs, track conversions, and determine your ROI. Cost-per-conversions are valuable when comparing your PPC campaign ROI against other marketing tactics, and analytic data is reported accurately making your campaign results easily and extensively tracked.
Immediately Attract Buyers Online
The complex problem for new website owners is finding an immediate way to obtain top listings. This is the problem that "Pay Per Click" marketing solves, without the time associated with organic search ranking results. PPC campaigns can be launched quickly, immediately bringing in qualified traffic and leads to your business or organization.
Track Your Marketing in Real Time
You can track the success of every aspect of your campaign in the conversion process – allowing you to ensure that your PPC campaign stays effective and efficient. We utilize tools such as call tracking and Google Analytics which make it easy to calculate ROI and to better keep track of your conversions. The proof is in the pudding, and the numbers don't lie. Our teams monitors the statistics of your campaign daily to constantly improve your results.
Bring Highly Targeted Website Traffic
Assigning different ad copy for specific keywords and demographics can greatly increase the quality of your website traffic. Pay-per-click ad campaigns can be scheduled to run during the best time periods and in specific geographic regions, ensuring that your leads are specifically in your target market. Attract leads that are looking for your products and services when they are most ready to buy with PPC marketing.
Page One Search Result Listings
Of all the means to promote your website, none could be more important than creating top level positioning in the search engines. Google, Yahoo!, & Bing are responsible for delivering more than 85% of new visitors to websites every day, and most of these visitors only click on the first few listings they see. Pay-Per-Click marketing gets you top level positions on Google and Bing search results, putting you right in front of potential new customers.
Keep Competitors Off of the Top Listing
Potential customers and clients are looking for your products and services in your area every day. The question is whether they find you or your competitors first, when it comes to a buying decision. PPC marketing puts you into top level positions, and keeps your competitors from ousting you in the top Google spots. Consumers are going to shop for and buy the services that you offer, shouldn't they be buying from you? Contact Aginto Solutions today to schedule a free consultation regarding your pay per click needs.