Attract Targeted Visitors
Whether looking to generate new business by boosting website traffic and online accessibility, securing a foothold in a new marketplace, or promoting firm recognition / brand awareness, it all starts with attracting the right audience. Our law firm marketing strategies attract targeted visitors to your firm, who are specifically looking for an attorney in your practice field.
Convert More Leads
We're passionate about helping businesses increase their call volume through online local Search Engine Marketing (SEM), social media marketing and blogging, and paid advertising avenues. The right message, to the right prospect, at the right time. Our web marketing strategy revolves around reaching targeted potential leads, and converting them into actual paying clients.
Get Real Results
We are a full service marketing agency that offers strategic marketing campaigns to attorneys across the country. We are experts in legal marketing, and our proven approaches to legal marketing balances brand awareness, fresh concepts, and innovative tactics with relevant performance measures to maximize effectiveness, increase revenue and achieve your business goals.
Aginto Solutions provides a wide range of law firm marketing services. We have handled marketing for law firms spanning from small-scale search marketing campaigns to national paid advertising. We will meet with your firm to assess your existing marketing efforts, to determine what changes will increase your ROI, and maximize your efforts. And if you're just starting out, we will develop a website and comprehensive marketing strategy to bring targeted clients to your door, while you focus on practicing law. Contact our experienced law firm marketers today.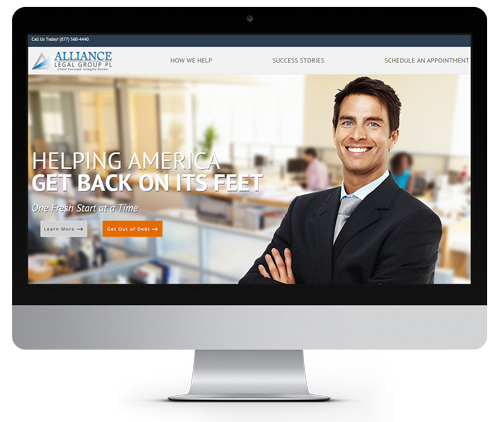 We Create Powerful Partnerships
Driving sales with a statistical approach to marketing
Companies come to us not looking for a product but for a solution. We help solve companies digital problems and drive sales for a better future. Let us become part of your sales and marketing team.