Attract Targeted Website Visitors
For the majority of consumers today, the internet (specifically Google), has replaced other channels when searching for local products and services – especially dentistry. And since 90% of searchers typically don't browse past the first page of search results, your website needs to be listed on the first page of results. Our dental marketing strategies will help to get you there, and to attract targeted potential new patients.
Schedule More Appointments
Based on your unique needs, our experienced dental marketers will customize a marketing strategy to help your online brand become more visible and put your practice's best foot forward on the web. This will ensure to not only position you as the trusted expert in your field, but will also convert website visitors into more actual appointments and patients.
Get Real Results
We help dentists acquire new patients by implementing
dental website design
, dental SEO, email marketing,
social media
, and related
dental marketing services
. Our experienced dental marketers will create a complete digital marketing strategy for your practice by analyzing your current markets, competitors, and ideal patient personas.
Aginto Solutions customizes each dental marketing campaign to meet the unique goals of your practice and has a successful track record of helping clients create a powerful web presence that dominates local search results dental procedures.
Our dental marketing services help dentists attract new patients, and retain current patients. Contact our team of experienced marketers today.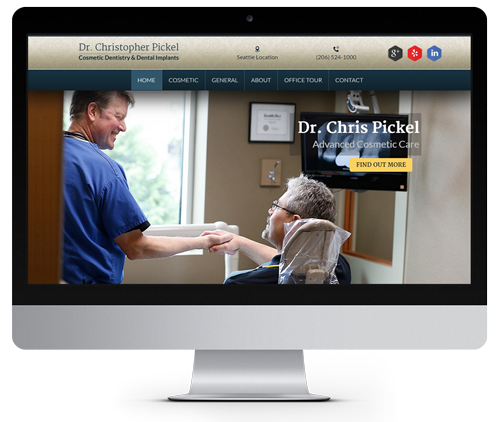 Increasing revenue with a statistical approach to marketing
Dental practices come to us not looking for a product but for a solution. We can help solve your dental marketing problems and drive sales for a better future. Let us become your sales and marketing team.