Sarasota residential painter partners with Aginto Solutions to target luxury home owners.
For more than 20 years, Raymond Parker and his company have been serving the Sarasota and surrounding areas with custom residential painting. With most of their business coming from client and realtor referrals, Ray wanted to use an internet marketing approach to attract targeted website visitors who were his ideal clientele.
Their current website was outdated, and their search results were nearly non existent. In addition, they were receiving nearly no new business through the web, and had no processes to track their marketing initiatives.
Wanting to increase their growth by at least 25% annually, Sarasota Painting & Wall Covering partnered with Aginto Solutions in July of 2015. In the months since, they've seen their search rankings skyrocket throughout the Sarasota area, stretching into the neighboring cities of Bradenton, Ellenton, and Parrish. Their blog and social media accounts have become a reliable source of fresh painting information and tips, positioning them as the experts and a trusted source in the local area for residential painting services.
The result has been an increase in qualified leads by 20%, and a growth in revenue by more than 45% to date, all from their online marketing channels.
Increase in Traffic
Quarterly Results
Increase in Leads
Quarterly Results
Increase in Quarterly Revenue
Quarterly Results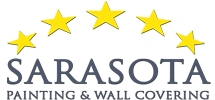 Sarasota Painting & Wall Covering is a professional residential & commercial painting company in Sarasota, Florida. Their focus is creating beautiful and custom painting for luxury homes in the Southwest Florida areas.
Hey @AgintoSolutions – We're so happy with the work that you're doing! 🙂

— Sarasota Painting (@SarasotaPaper) October 26, 2015
Challenges Prior to Partnering with Aginto
With the company receiving a fair amount of referrals from many satisfied clients, company founder Ray Parker realized that in order to grow they would need to attract business from more diverse avenues. After spending time advertising in newspapers and magazines, the company began to receive leads – But not leads that would convert into the type of sales the company needed to grow.
Upon contacting Aginto Solutions, Ray sat down with our team to find ways to target his ideal potential clients, how to attract those people back to his website, and how to connect with these individuals.
Through avenues such as Facebook paid advertising, Aginto was able to target homeowners in certain regions only, improving Raymond's ROI drastically. A partnership with Houzz was established to not only attract more potential business directly, but to allow clients to leave glowing reviews that others would take into account before making a buying decision.
A content marketing plan was put into action, with new content, blog articles, and answers to frequently asked questions being constantly added to the website.
Lastly, a video marketing strategy was developed, allowing Raymond the ability to show off his teams skill and process to potential buyers.
Today, they continue to see a direct connection between the content marketing and search marketing strategies, and their qualified web leads.
"The benefits from working with Aginto Solutions can't be overstated. The ease of setup, transparency of data, and constant work on our behalf all contribute to a ROI that we're thrilled with month after month."
— R. Parker
Founder, Sarasota Painting & Wall Covering
Confidence in Partnering with Aginto for Business Growth
Ray Parker and his team of residential painters now have complete confidence that their marketing campaigns are reaching the right potential new clients, at the right time. Unlike their previous marketing efforts, digital marketing brings web traffic that is targeted, and their website is now better equipped to encourage visitors to make contact at the moment they are most interested in requesting quotes.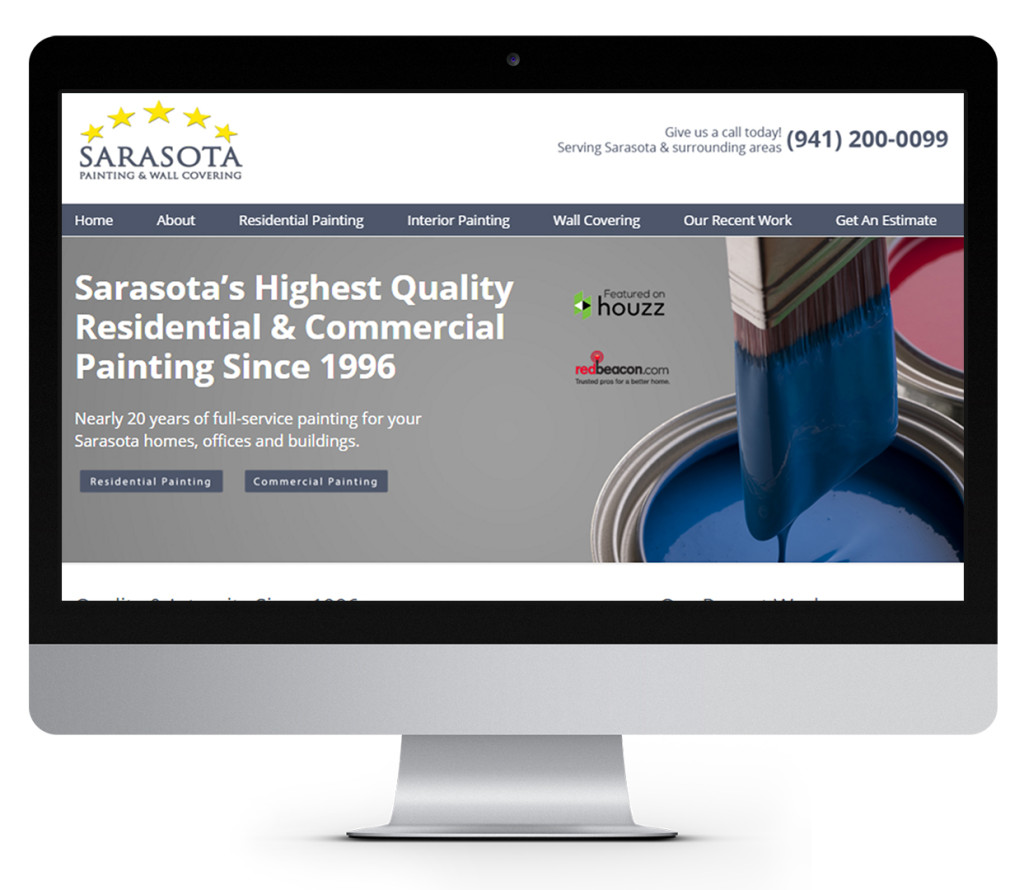 If So, Click Here
Do you want more prospects, more clients, & more revenue?
Aginto Solutions has the team of aggressive marketers to maximize your results.
If So, Click Here